You are here : Home
Westfield
Westfield NJ Homes for Sale
Westfield is a strong community with deep historical roots located in Union County, New Jersey.  Founded in 1720, this beautiful suburb is made up of a series of tight-knit neighborhoods and features a gorgeous town center, excellent commuting options, and a deeply connected communal atmosphere. Residents are heavily involved in the development and growth of their town and encourage local business growth by shopping locally and participating in city-sponsored organizations.
Westfield
School Information

Westfield Public Schools have a longstanding reputation of academic excellence. The district is made up of Lincoln Early Childhood Learning Center, six elementary schools (Franklin, Jefferson, McKinley, Tamaques, Washington and Wilson), two intermediate school (Edison and Roosevelt) and Westfield High School. These quality institutions provide comprehensive student support and individualized instruction from preschool through high school, creating well-rounded, lifelong learners. The Westfield Public School staff has a long history of true dedication to student success, and the district is lauded for their innovative and eclectic range of extracurricular activities. The district focuses on family and community involvement and shows the utmost devotion to its mission to "educate all students to reach their highest potential as productive, well -balanced and responsible citizens who respect individual differences and diversity in an ever changing world."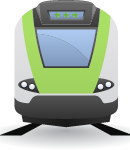 Westfield is the ideal locale for commuters. The area offers convenient bus and rail service to NYC and throughout New Jersey. The Westfield Train Station provides routes to NYC's Penn Station as well as Newark, NJ, and The Port Authority of New York and New Jersey offers additional train commuting options from NYC and Newark. Additionally, NJ Transit's Bus Services provides easy routes to Midtown Manhattan.
Westfield's close proximity to NYC also allows for hassle-free commuting by car. Major roadways such as routes I-78,  22, and I-287 as well as The Garden State Parkway and The New Jersey Turnpike and, are easily accessible from the Westfield area. For their jetsetting residents, The Newark Liberty International Airport can be conveniently reached in approximately 20 minutes from Westfield, allowing for convenient personal and business travel.
Westfield
Recreation Info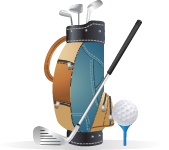 Westfield has an unbeatable range of cultural, recreational, and entertainment activities to choose from, starting with their solid foundation of musical arts and entertainment. Westfields musical treasure, The Oratorio Singers, boasts a full concert schedule of amazing classical performances, and the  The Choral Art Society of New Jersey,  The Westfield Community Band, and New Jersey Field Music also showcase exciting performances throughout the year. For those who are looking to personally engage with other musical minds, The Musical Club of Westfield and the New Jersey Workshop for the Arts provide all kinds of enriching musical programs, and there are also many other entertainment options to choose from, including theaters and dancing.
Westfield also has numerous health and wellness resources that allow residents to take care of all of their beauty and fitness needs. Of course, this family-friendly community has a long list of children's activities to choose from. Additionally, The Westfield Recreation Department maintains the area's gorgeous parks, community pool and organizes special community events.
As for their historical attractions, The Miller-Cory House is well-known as a landmark Westfield institution, offering a living museum that depicts life in the mid-18th century and many exciting exhibits and workshops. From the 5K run to the Jazz Festival, you can always find a community event to enjoy in Westfield, and the area truly has an unlimited supply of enjoyable leisure activities for residents to enjoy.
Westfield
Restaurant Info

Westfield has a phenomenal restaurant selection, featuring all levels of formality and unique atmospheres. The community offers everything from casual diners to upscale, fine-dining establishments.  Westfield dining features a number of locally owned taverns, bistros, coffee shops, ice cream parlours, bakeries, and restaurants. There is a full range of cuisines to choose from, including steakhouses, Asian fusion restaurants, Mexican restaurants, as well as Italian eateries and pizzerias. Locals delight in the selection of specialty gourmet food stores that provide everything from health-conscious options to chocolates and candy. The culinary scene in Westfield is absolutely divine, and residents are fortunate to have the exciting opportunity of exploring all of these local treasures.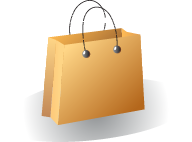 Westfield shopping is simply amazing, with designer shops, specialty stores, and convenient markets at your fingertips.  Westfield's downtown combines the allure of national stores and historical landmarks (such as the Rialto Theater) with more than 40 restaurants and an abundance of local businesses. A variety of independent art galleries, boutiques, and shops are well-established in Westfield as well, and nearly one-third of the retailers and restaurants having been in business for over twenty-five years. Businesses thrive in Westfield, resulting in more than 200 retail establishments and 400 commercial ventures that make it a town sought out by New Jersey residents and visitors alike. This area truly does have an endless supply of fascinating retail destinations.