Main Content
Founded in 1720, Westfield offers a healthy balance of quiet suburbia and big city living. This town of 30,000 features award winning schools and a bustling town center where you'll find countless shops, boutiques and galleries plus a burgeoning restaurant scene. The township hosts numerous fairs, parades and other cultural event throughout the year, such as the Annual Sweet Sounds Downtown Jazz Festival. These events help to create a sense of community for residents, in addition to bringing in visitors from around the area. If that is not enticing enough, in about 45 minutes, commuters can arrive in New York City, helping make Westfield's community an endearing mix of young professionals, families and empty nesters. Whether you prefer one of the newly constructed apartment buildings that border downtown, a recently renovated colonial or one of the magnificent and spacious historical houses that dot the neighborhoods, Westfield has a little bit of something for everyone.
The Westfield School District has a reputation for providing comprehensive student support and individualized instruction from preschool through high school, creating well-rounded and lifelong learners. All children entering kindergarten start off at the Lincoln Early Childhood Learning Center before moving on to one of six neighborhood elementary schools (Franklin, Jefferson, McKinley, Tamaques, Washington and Wilson). Upon entering 6th grade, students attend one of two intermediate schools (Edison and Roosevelt) before moving on to Westfield High School. Ranked amongst the top high schools in New Jersey, Westfield High School offers more than 170 courses with a strong focus on college preparatory coursework. In addition, there are 16 Advanced Placement Courses. More than 80 extracurricular activities are offered, including 29 boys and girls sports programs, with more than 80% of students participating. Westfield High School also boasts an award-winning theatre program in addition to music and journalism programs.
New Jersey » Westfield
Westfield, New Jersey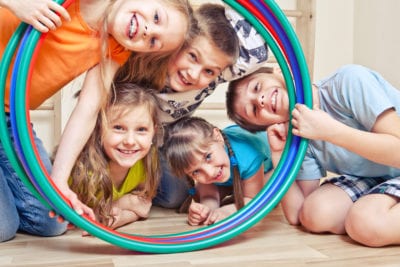 Westfield has a rich history of embracing the performing arts. The local Oratorio Singers, a chorus of 70-100 singers, which performs major choral works by various composers, offers a full concert schedule of amazing classical performances. The Choral Art Society of New Jersey, The  Westfield Community Band and  New Jersey Field Music all showcase exciting performances at various venues throughout the community and throughout the year. If you want to do more than just watch, The Musical Club of Westfield and the  New Jersey Workshop for the Arts provide a variety of enriching performing arts programs. After catching a performance, stop by The Miller-Cory House, which is well-known living museum that depicts life in the mid-18th century and many exciting exhibits and workshops.
The Westfield Recreation Department oversees the town's nine public parks. Tamaques Park, the largest park with 106 acres, features 18 picnic areas, 8 tennis courts, 6 playing fields, 3 pickleball courts, 2 handball courts, 2 basketball courts, 2 playgrounds, shuffleboard courts, a 0.8 mile jogging path and a pond. So when visiting, be prepared to spend the day by packing a lunch and plenty of drinks. Fields for soccer, softball, baseball in addition to basketball courts, tennis courts and other activities are found in multiple parks throughout town. The Memorial Pool and Aquatic Complex, a public swim facility open to both Westfield and non-Westfield residents, features a near Olympic-size swimming pool in addition to a diving pool, training pool, two water slides, kiddie pool, snack bar and picnic area. In the winter, residents can enjoy ice skating and hockey at Gumbert Park. The Recreation Department also sponsors various multiple boys and girls sports leagues, athletic and fitness programs for all ages, enrichment and continuing education classes and summer camps. The Recreation Department also sponsors community events, including the town's annual 5K, Jazz Festival, Halloween Parade and Fourth of July celebration. Westfield is also home to three private tennis and golf clubs including the Westfield Tennis Club, Nomahegan Tennis and Swim Club and Echo Lake Country Club.
In addition to the myriad of outdoor activities, there are more than 200 shops in Westfield's town center, including designer shops, art galleries, specialty stores, cinemas and gourmet markets.  Fully supported by locals and visitors alike, nearly one-third of Westfield's retailers and restaurants have been in business for over twenty-five years. Westfield also has numerous health and wellness resources that allow residents to take care of all of their beauty and fitness needs.
Westfield's food scene is a vibrant mix of local and nationally owned restaurants. Outdoor cafes, ethnic eateries, bistros, coffee shops, bakeries and ice cream shops line the charming streets in the town center offering everything from casual diners to upscale, fine-dining, all within a 10-block radius. Locals love the selection of specialty gourmet food stores that provide everything from
health-conscious options to confectionaries and even organic pet snacks. Addams Tavern, part of the Harvest Group, is adorned with high vaulted ceiling and wrap around murals and boasts Progressive New American-inspired cooking infused with subtle smoke from the restaurant's wood-burning grills and mesquite charcoal ovens.
Westfield Commuting
Commuter Info
Score Your Home
Westfield is an ideal locale for commuters. The area offers convenient bus and rail service to NYC and throughout New Jersey. From the Westfield Train Station, commuters can catch a NJ Transit train to New York's Penn Station or Hoboken. Although there is a transfer in Newark, commuting time to both destinations is about an hour or less. Residents can also take advantage of an excellent bus service from various locations in Westfield to Port Authority terminal.
Only 25 miles from New York City, Westfield also allows for hassle-free commuting by car. Major roadways such as routes I-78, 22, and I-287 as well as The Garden State Parkway and The New Jersey Turnpike are easily accessible from the Westfield area. For the jetsetters, Newark Liberty International Airport is an approximate 20-minute drive, allowing for convenient personal and business travel.
We feel that if you are in the market to buy or sell real estate in this town, it is important to understand the trends in Active Listings, Days on the Market, and Listing to Sale Price ratio so that you can make an educated decision. If you are interested in learning how current market trends affect you as a home seller or buyer, we would love to chat! Call us at 973.936.9129. Data compiled from the GSMLS. Deemed reliable, but not guaranteed.
Westfield
Homes For Sale

Sorry we are experiencing system issues. Please try again.