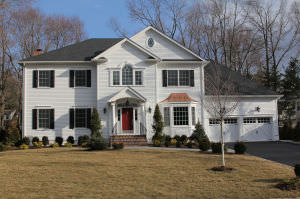 How's the Homes market in Chatham? or Short Hills? We get this question all of the time. People want to know how the market is doing, what the value of their home is, and a myriad of other questions. But the BEST part about this question is that they asked about a specific local area. The truth is ALL real estate markets are local.
It is true that there occaissionally can be a national event (recession, war or etc) that might impact the real estate market on a large scale, but the fact remains that even when something like that happens, some areas do better than others. Sometimes a recession means that a shipyard building yachts might be more idle, but a factory producing economy cars may increase in production, leading a positive ripple effect in the local real estate market.
So what's the right answer to how the real estate market is doing? The right answer is that it depends where you are and why type of home you have. We can provide you with accurate information on current sales, homes on the market and we can help you understand the numbers behind the numbers. Whether you are in
Chatham
,
Short Hills
, or
any other local city or neighborhood
, we are here to assist you every step of the way.