There are loads of great activities for the whole family through the weekend in all our favorite towns. Click on a town name below for its official web site containing the details.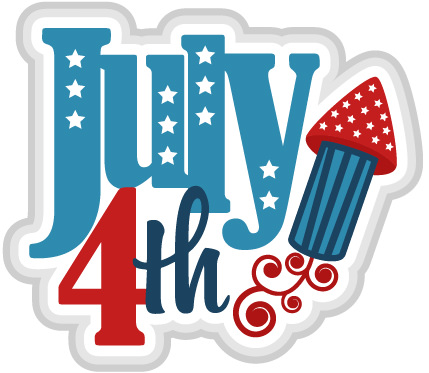 Chatham
The theme for Chatham's 2016 July 4th Independence Day Parade is "Freedom is Not Free." The parade will step off at 9:30am on Monday, July 4. The parade is one of the oldest in the U.S. and attracts over 20K spectators, showcasing the pride of the community: its visitors and residents.
Summit
Summit's 69th Annual Fourth of July Celebration will take place on Monday, July 4 at Soldiers Memorial Field, 5 Myrtle Avenue. This day-long celebration, marked by tradition, will welcome several new additions this year including a Food Truck Festival, new entertainment, and evening carnival rides and amusements.
Millburn
Festivities include Flag raising, presentation of the Patriot award, a bike and trike parade, softball game and more. Monday, July 4, starting at 9am at Taylor Park
Livingston
Events throughout July 1-4 at the Max Foster Sports Complex. "Biggest fireworks show in the valley!"
Maplewood
Monday, July 4 in Maplewood Memorial Park. Loads of activities  including a Car show, big events tent, amusements, extended live music, food vendors and much more!
Florham Park
Full Day of activities Monday, July 4 in "NJ's #1 Town!" This year, the town will take the opportunity to celebrate Florham Park and all that makes it a spectacular community. Read our blog post about it and view our Florham Park listing here.
New Providence
The New Providence Independence Day Celebration returns to the borough on Sunday, July 3, starting at 7 PM on South Street from Gales Drive to Springfield Avenue, and will include fun filled activities for all!