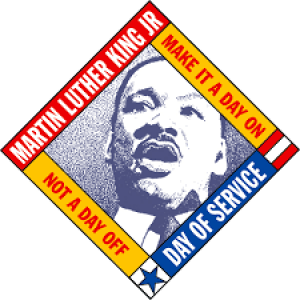 "Life's most persistent and urgent question is, 'What are you doing for others?'" –Dr. Martin Luther King, Jr.
Carrying forward Martin Luther King, Jr.'s dedication to service has become a hallmark of observing MLK day. Although schools, offices, banks and post offices across the nation will be closed on Monday, January 16th, volunteers everywhere will be donating their time and service to those in need in lieu of taking a "day off."
If you are looking for a MLK community service event, here are just a few happening in our train line towns:
Summit, NJ – Reeves-Reed Arboretum
The Horticultural Department of the Reeves-Reed Arboretum will be accepting volunteers 14 or older to help "Clear the Way for Spring," between 9 am and 12 pm. Registration is required for this event, so please contact Lisa Martin at 908.273.8787, ext. 1313 or [email protected]. The Reeves-Reed Arboretum is located at 15 Hobart Ave, Summit, NJ.
Morristown, NJ—Morris Museum
A trip to the Morris Museum is a great outing for children when schools are closed, especially when they have the chance to drop in to the Pop-Up Crafts station and make a special Peace Bus craft. The station is open between 12 pm and 2 pm, and additional information about Dr. King's life and legacy will be available for the children. The event is free with admission to the museum (Adults, $10; Children 3-18, $7; Children under 3, free). The Morris Museum is located at 6 Normandy Heights Road, Morristown, NJ.
School-aged children are invited to honor Dr. King and brighten the lives of elders in the community by visiting Manor Care between 2 pm and 3 pm. During their visit, children can play BINGO with the residents, as well as spend time at the coloring table working on pictures and other works of art related to Martin Luther King, Jr. Manor Care is located at 144 Gales Drive, New Providence, NJ.
Maplewood/South Orange, NJ—Columbia High School
Columbia High School will be the site for the MLK multi-faith service, where residents and members of neighboring communities will gather to honor Dr. King through interfaith readings, music, dance and affirmations of his call to action and service. Following the observance, guests can visit the Volunteer Fair and Reception, where information on ways to serve will be made available from local community groups, including those focused on housing and feeding the poor, mentoring and tutoring youth, and those serving a vast array of social causes. Instant impact projects can also be completed on site. Guests are encouraged to bring non-perishable food pantry items, used eyeglasses, heavy yarn and travel-size toiletries to be distributed to community members in need. Luminary kits will be available for purchase as well, with the hope that 1000+ homes across the two towns will light them Monday evening as a sign of peace and solidarity with Dr. King's vision. The event is sponsored by the Community Coalition on Race. Columbia High School is located at 17 Parker Avenue, Maplewood, NJ.
Not available for any of the scheduled events? No worries! Our beautiful Mid-Town Direct towns are ripe with community service and volunteering opportunities. From youth and elder-based programs to environmental needs to assisting in a food pantry or shelter to taking care of our furry, four-legged friends, there is always an opportunity to donate time, money or goods. The kindness and generosity of our neighbors is one of things we love most about living and working here.
If you are interested in buying or selling a home in our NJ Midtown Direct Market, please contact The Sue Adler Team. Our qualified team members will assist you with all the details of buying and selling a home in our towns, as well as introduce you to all the community organizations that lend a helping hand.