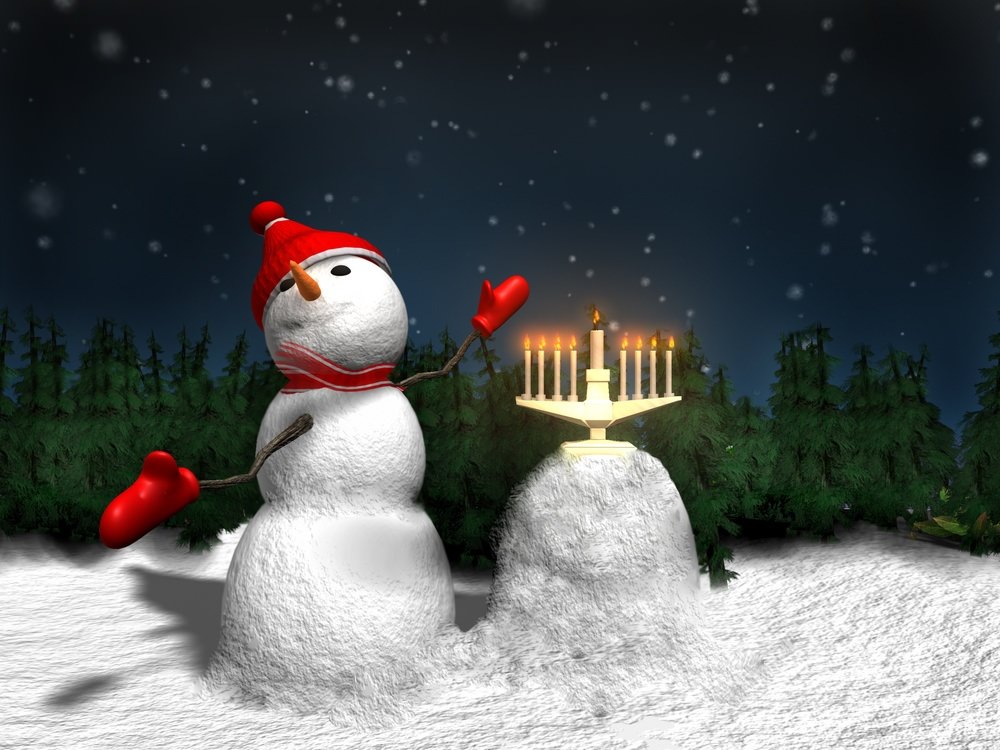 We're in the thick of the season, and there's plenty of ways to celebrate all things merry and bright! Mark your calendars for these events happening over the next few weekends:
Holiday Drop and Shop in Summit:  Leave the kids with experienced staff at the Summit YMCA, and shop till you drop, decorate, or just relax! Lunch is provided and the children will enjoy fun activities, games and crafts. Saturday, December 13, 10:00 a.m. – 2:00 p.m. $15.00 per child (member); $25.00 per child (non-member, waiver required). Register Online (Pre-registration and pre-payment is required for at least 3 days before the event.) Walking – 11 years; must be potty trained. A minimum of 10 children and a maximum of 25 will be needed to run the program.
Santa Claus at the New Providence Fire House:  Santa will be arriving at the New Providence Firehouse by firetruck on Saturday, December 14th at 1:00 p.m. He will be there until 4:00 p.m. He will visit with the children and they will get a special treat from him. There will be hot cocoa, coffee, and tea along with goodies at the bake sale. There is a raffle drawing for toys. There will be a Christmas frames for sale too. Parents are welcome to bring their camera to take pictures.  Santa has a Mailbox outside the front of the firehouse so that the children can mail their letters to him too. Santa has been coming to the New Providence Firehouse for over 60 years and has always enjoyed his visit. He can't wait to come back! The New Providence Firehouse is located at 175 Floral Avenue.
Italian Christmas Customs at the Miller-Cory House Museum in Westfield: Buon Natale!  The Miller-Cory House Museum is celebrating the Christmas season of Italy. The program includes a short presentation on the Italian holiday season, as well as children's activities.  In the museum's Frazee Building, members of the Cooking Committee will prepare Italian holiday recipes over the open hearth. December 14, 2-4 p.m.  Admission is $3.00 for adults and children 13 and older, $2.00 for children ages 3 to 12, and free under age 3. 614 Mountain Ave., Westfield.
Chanukah Wonderland in Livingston: Create edible dreidels, decorate doughnuts, make Chanukah-themed arts-and-crafts projects, meet Judah the Maccabee and try your hand at pressing olive oil at the annual Chanukah Wonderland on Sunday, December 21, from 1 p.m. to 3 p.m., at Friendship Circle, 10 Microlab Road, Livingston. For more information call 973-251-0200 or visit fcnj.com.

"Something Merry This Way Comes" by the F.M. Kirby Shakespeare Theatre in Madison: In just a few years, Something Merry This Way Comes has become one of our most popular one-night events. This annual holiday gift to our Madison patrons features a veritable cornucopia of delightful, funny, and inspiring holiday tales, songs, and poems read by members of The Shakespeare Theatre's renowned company of actors and guest artists. Something Merry is appropriate for all ages, and provides a refreshing antidote to the commercial glitz and blitz that invades our lives each year at holiday time. December 15, 7 p.m. $40.
Holiday Entertainment in Westfield: Enjoy free holiday entertainment sponsored by the Downtown Westfield Corporation all December!
The Yuletide Carolers   Saturdays • Strolling Downtown • Dec. 6 & 20  • 1–2 pm
The Yuletide Carolers   Saturday • Lord & Taylor  • Dec. 13  • 1–2 pm
Watson Highlanders Bagpipe Band   Saturdays • Strolling Downtown • Dec. 6, 13 & 20 • 2–5 pm
Harmonics Quartet   Thursdays • Strolling Downtown • Dec. 4, 11 & 18 • 6:30–8:30 pm
NJ Workshop for the Arts Alphorns   Saturdays • Central Ave. near Quimby St. • Dec. 6 (3–4 pm), 13 (3:30–4:30 pm) & 20 (4–5 pm) • (Raindate Thursday Evenings)
NJ Workshop for the Arts Brass Quartet    Saturday • Strolling Downtown • Dec. 13 • 1–3 pm