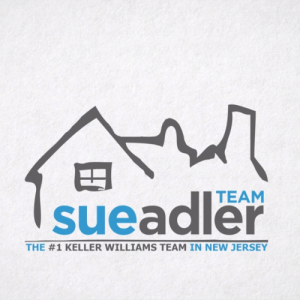 We are proud to announce that the Sue Adler Team has ranked #10 out of 185,000 Keller William agents worldwide in 2019!  We would never have achieved this without the unwavering focus and dedication of our team.  We work tirelessly on providing the highest level of service to our clients so that our customers can relax knowing we have taken care of every detail. Through our intimate knowledge of the real estate market, New Jersey's diverse neighborhoods, and our unique marketing, pricing and timing strategies, we have built strong networks locally, nationally and internationally.
We want to thank you for making us not only one of the top ten producers worldwide, but also the top dollar producer out of over 16,000 GSML agents for the past 7 years!  This year, we have helped over 250 families and are proud to report that we have donated over $20,000 dollars to local charities through our 100th Home Sale Program. Our sales team has worked day and night to sell our listings quickly, with properties only staying on the market an average of 43 days with an average list to sale price ratio of 97.4%! Our Team is poised for another stellar year in 2020. We look forward to working with you and exceeding your expectations!
Take a peek at what some of our clients are saying about their home buying and selling experience with us….
The Sue Adler Team is just that – a team! We thoroughly enjoyed working with Sue from start to finish on the sale of our home. We valued her expertise and counsel and were blown away by the commitment and go-the-extra-mile attitude of her Transaction Success Manager, Chris Arcadia. We would recommend the Sue Adler Team to anyone without hesitation!  Michele I. McNamara  Home Seller Short Hills, NJ
I highly recommend Sue Adler and her team as your realtor. We had a great experience with all of them. Sue sold our home in Summit in 2 ½ weeks when other homes were sitting. I was incredibly impressed and grateful for her team approach. Sue has a listing support team who are experts in marketing, selling and home inspection negotiations. We would have been lost without everyone's expertise. Sue helped us price our house right and was able to get numerous agents and brokers into our house immediately. Melissa orchestrated all of the marketing and simplified the process using an open house app which made the scheduling of showings easy and convenient. Chris Arcadia was a key member of the team, as he helped us get our house sale-ready and then helped us through the inspection negotiations. Amy Margulies helped us on the buy side, and we loved her! I would definitely use Sue's team again!  Vickie Spataro Home Seller Summit, NJ
Sue and her team recently facilitated the sale of our home of 31 years.
And I can't overemphasize enough the value of having a 'team' behind you. From photos to staging to inspection to closing, we felt we had true partners in Sue, Melissa, Chris and Peter. They dealt with us with true professionalism and each had a heartfelt understanding of the emotions and stress that go into selling a home. They get and deserve my highest recommendation. Ken and Emily Shuldman Millburn Home Seller
Above and beyond. It's that simple. Sue and her team are by far the most dedicated, professional, strategic, and friendly team I've ever had the pleasure of working with. Having bought and sold 4 homes now, I can say with confidence that I wouldn't engage with any other broker. Sue's strategic mindset and marketing acumen, with Melissa's always-on approach to client service, and Chris' outstanding mastery of contracts, best practices & trends in the marketplace round-out this stellar team. Our house was listed on a Thursday and by the following Tuesday, we had an accepted offer! I can't stress enough how incredible this team is. Thank you all!! Stephen Carpi Home Seller South Orange, NJ
I can't say enough good things about the Sue Adler team! From start to finish they were nothing but the ultimate professionals. Sue has put together an amazing team of real estate professionals who each have specific expertise to guide you through the process. Sue was very knowledgeable about the local market and provided me with honest and up-to-date information regarding the sale of my home. Chris Arcadia, Transaction Manager, is second to none in terms of his ability, proficiency, and judgment. He was at my side every step of the way, guiding me with his sound advice and counsel. When things got stressful, he was the voice of reason. And when my house sold and I needed a rental property, Jennifer Miller was there to show me the way to my new home. I highly recommend the Sue Adler team!  Susan Donnellan  Summit NJ Home Seller