According to Time Out New York one of the coolest places to live in New Jersey is none other than Westfield. Time Out compares Westfield to the posh and uber-wealthy Upper East Side of New York. Time Out draws the comparison to the Upper East Side from Westfield's vibrant and pedestrian friendly downtown area with high end stores such as, Williams Sonoma, Carlos Bakery, Urban Outfitters, and Alex and Ani just to name a few. The downtown area does a fantastic job of blending large chain stores with Mom and Pop style stores creating an ideal town center. Downtown Westfield features some of the finest eateries in the area. Upscale restaurants such as Amuse, Theresa's, Cosomos, Akai Japanese Sushi Lounge and Sweet Waters Steak house, along with great grab and go restaurants and delis such as Cod Almighty Chippery, Hershey's Subs, and Chipotle ensure that you will never go hungry! Time Out also speaks to Westfield's top rated school system and ideal commute time to New York Penn Station. Westfield has great artistic flair, with a summer music festival that features multiple jazz playing bands around town. And if that all wast not enough, Westfield also has a weekly Famers Market on the north side of the train station featuring some of the freshest produce around.
Westfield has been gaining in popularity in recent years due to its wonderful housing options, award winning downtown, and new single seat service to NYC on the Raritan Valley train line. Westfield is comprised of several neighborhoods each with their own style. The town consists of two sides of the town, the North Side and the South Side. The following are distinct neighborhoods in the town: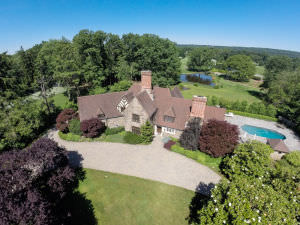 Brightwood
Country Club Estates
The Gardens
Indian Forest
Kimball Avenue Historic District
Manor Park
Stonehenge
Stoneleigh Park
Wychwood
We are Westfield experts, If you are interested in learning more about Westfield's housing market and all that the town has to offer check out our Westfield Listings and information page.