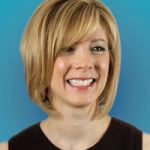 The Women's Council of Realtors did a feature story on me last week, as one of the leading women in the real estate industry. What an honor!!!
Women's Council of Realtors is a membership organization that connects women industry professionals and provides resources for training, real estate information and industry strategies.  The organization prides itself on offering networking opportunities and has done a series of interviews featuring women they consider to be the most influential leaders in the Real Estate industry.  This month I was honored to be their latest choice and thrilled to share some of my strategies for success with women all over the country.  Click here to read the article.
I've been in the real estate business for a quarter century and what I love is that things are always changing, which means we, as professionals have to constantly stay ahead of the curve to succeed.  Support organizations, like Women's Council of Realtors, understand that you're never too experienced to learn something new or too successful to share advice with peers and colleagues.  This is how we all learn, grow and build a much stronger and smarter industry.
I have built a team that understands the importance of being  consumer-centric , taking control and guiding our clients throughout the entire process.    Client focus, dedication and hard work go miles in generating positive results and several client and agent referrals of new buyers and sellers to our team each week. It is the most amazing feeling making  difference in people's lives every day.
Being recognized by an organization that highlights the achievements of strong, ambitious, creative and successful women in the real estate industry is something that makes me especially proud. Thanks WCR!