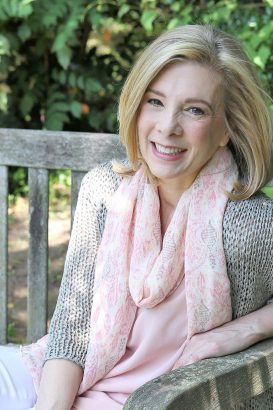 Sue Adler
CEORealtor Associate
According to Garden State MLS reports, The Sue Adler Team finished #1 in dollar volume production for all of New Jersey ( all brands)
 for 2013, 2014, 2015, 2016,2017,2018 and 2019 – 7 YEARS RUNNING!
As an "Outlier" who grew up in the Real Estate business, Sue has proven that it's possible to start over in any market and succeed. She was formerly the #2 Re/Max agent in PA  before moving up to Short Hills NJ and starting over in 2004. As a partner in the Keller Williams Short Hills, Summit, Chatham and Livingston offices, she quickly turned what was once "Sue Who? and "Keller Who?" into household names in the NJ Midtown Direct real estate community.
The Sue Adler Team has been the #1 Keller Williams Team  in NJ for dollar volume every year since 2005 – and is consistently one of the top  KW teams in the country  (we are helping on average 250+ families a year buy or sell homes when the average agent sells  only 8-10 houses a year!)
It's scary to admit this, but I've been selling real estate for  30+ years! I also grew up in the business. My father owned the top real estate office in our area, so I learned from the best.  Even after selling over 5,000 homes in my career, I still love what I do, I'm extremely hands-on at a very high level, and can't imagine doing anything else.
How do we do this and create a great overall consumer experience?
I have hired a team of specialists, strategists and consultants to ensure that our clients receive the highest caliber of service imaginable in the industry. Because we're one of the highest producing teams in the country, our team attracts talent, and we are excited to get to work for you as your trusted advisors.
Accomplishments:
Listed: Inman's 100 Most Influential Real Estate Leaders in America 2012,  2013, 2014, 2015 and 2016    Inman News is the leading news source for Realtors in the Industry.
Listed: Inman's 33 People Changing The Real Estate Industry
Recognized by Women's Council of Realtors as One of The Leading Women in Real Estate
Awarded "Most Luxury Listings Sold" in the country for KW -2017″ by Keller Williams International Luxury Division
Sue and her team were #1 in dollar volume closed production in GSMLS 2013, 2014, 2015, 2016, 2017 and YTD 2018  out of approx 7500 agents.
The Sue Adler Team is the #1 Keller Williams Team in New Jersey for dollar volume sold for 13 years straight! (2005-2018)
Since 2007, The Sue Adler Team has ranked between 5 and 25 out of approx. 165,000 Keller Williams Agents Worldwide.
Sue is a partner in the Keller Williams Summit-Millburn-Short Hills-Chatham-Madison Office.
Sue is a 2% owner of the Keller Williams UK Region, which brings us International Relocation business.
REAL Trends Top 1000 Agents  listed for past 10 years
August 2010 Star Power Interview – Cover Story
Wall Street Journal Top Real Estate Professionals 2010 to Present
Top Agent Magazine Interview
Secrets of top selling agents webinar – Creating a Great Consumer Experience On and Offline
What's next in managing clients? – Inman News 2015
Sue's Favorite Roles:
Keeping our clients pulse on the market at all times! The happiest clients are the most informed clients. I  keep my clients in the loop at all times so that their house is the stand out in the market. It's better to be pro-active then reactive when selling in a Buyer's Market.
Being the connector! "When our buyers move here from out of the area, we feel very responsible for them, so we not only help with names of contractors, doctors, etc, but we LOVE to introduce our clients to each other (on facebook and in person) so that they make new friends right away.  Friend me at www.facebook.com/sueadler if you'd like some introductions!  Since most of our team's buyers are moving in from out of the area, every year we have a Client Mix & Mingle Party to introduce everyone to each other."
Showcasing our listings! I dont want to give away ALL of my secrets online, but when we sit down during our consultation, I'll fill you in!
"Its not the size of the dog in the fight that matters; its the size of the fight in the dog." This quote describes me perfectly!  If you read our client testimonials, you will see this theme throughout – I go to bat for our team's clients and am an advocate throughout the entire transaction.
Mentoring our clients who own small businesses on how to grow their own businesses through the use of social media. ( this is a passion of mine!)
International and Local Real Estate Conferences that Sue has been invited to speak at:
Inman Global Connect NYC 2010, 2012, 2013, 2014, 2015, 2016, 2017,2019
Main stage convention interview with Gary Keller – Phoenix AZ 2014 and Orlando 2015, Austin 2015, Orlando 2017
Star Power Annual Conference  Spotlight Presentations – 2010 Nashville, 2011 San Diego
Various Keller Williams International Family Reunion, Mega Camp and Regional Panels every year since 2007
Interviewed by Gary Keller for  "Agent Mountain" on "What the Best do that the Rest Don't", "Using Social Media Strategically for growing your business" and "Effective Buyer Management Systems".
Real Estate Social Media Summit, Keynote Speaker, Allentown PA 2010
Real Estate Success.Rocks Conference Presentations 2014, 2015, 2016
Sales Mastery Conference, Palm Desert CA 2012
Personal: I grew up in the Philly suburbs and was the #2 Remax agent in PA before I left to move to NJ to marry Peter, the perfect guy in the world for me. I started over in 2004, not knowing anyone,  built a great lead generating website (when no one else even had one!) created community videos, which attracted a ton of relocation business, and the rest is history!
Peter and I have 3 daughters. Daryl  and Abby Seitchik, from my first marriage, and Carolyn Jacoby,  from Peter's first marriage, and our child together is our adorable shih tzu (who could pass for a webkin) , Toby Jacoby.
Peter is a Professional Photographer and Agent Partner on our team-  if you like the photography on our listings ( the 3-D walk throughs, drone photography, twilight)- shoot Peter an email and let him know. He takes tremendous pride in his work and in making sure our clients are getting everything they need  – YOUR PHOTOS MAKE OR BREAK YOUR LISTING!!!
Well, I'm rambling….. so signing off, but now it's your turn. What can I learn about you and your family and how can I help you?
Yours to count on,
Sue
Dear Neighbor, If you are buying or selling a home, you need to do it with the Sue Adler Team!  From the minute we met Sue and her team, we were impressed by their organization, competence, professionalism, and ability to execute every aspect... Read More »
"The great thing about working with Sue Adler is not only working with her and tapping into her many many years of experience selling homes in the Millburn/Short Hills area, but working with the rest of her team. She has built a well-oiled machine... Read More »
Joanna and Michael Gangel
Via facebook
We want to recognize the excellent work provided by Sue and her team of Chris, Aislinn, Melissa and Peter with regards to our house sale at 9 Bailey. The other real estate agents we interviewed were skeptical of Sue's team approach to selling our... Read More »