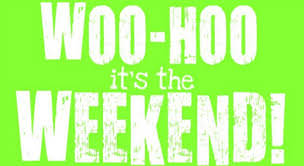 The weather predictions for this weekend finally include no rain and warmer temps, so it seems like a great time to get outside, bask in the sunshine and fresh air, play in the dirt, and enjoy a sweet and creamy ice cream treat – here's a list of just a few events happening in and around our towns this weekend!
Alstede Farms (Free Ice Cream!!), 1 Alstede Farms Lane, Chester, NJ
Head to Alstede Farms in Chester on Sunday 4/30 from 10-6 to celebrate Farmer Kurt's birthday! He's invited everyone to come join his celebration with free kiddie cups and cones courtesy of the farm. Fantastic cones or your choice of favorite homemade ice cream flavors will also be available at the farm's newest service windows. Be sure to bring the kids; they may come for the cones, but they'll surely stick around for the fun activities! For more information, visit https://alstedefarms.com/
Reeves-Reed Arboretum, 165 Hobart Avenue, Summit, NJ
If you love playing in the dirt and tending to a garden, why not consider participating in a Ground Force session at the Reeves-Reed Arboretum. Ground Force sessions are a great way for adults and students who enjoy working outside to spend a morning helping the Horticulture staff maintain and enhance the beauty of the gardens and grounds. Saturday Ground Force is open to volunteers ages 14 and up, and 12 and 13 year olds if accompanied by an adult volunteer. Register with Lisa Martin at 908-273-8787, ext. 1313 or l.martin@reeves-reedarboretum.org.
Turtle Back Zoo, 560 Northfield Avenue, West Orange, NJ
Did you know you could go behind the scenes at the Essex County Turtle Back Zoo? On Sunday, April 30th, you can travel behind the scenes of the Sea Lion Sound and see the indoor abode of the California Sea Lions. Meet with the Keepers, learn about the daily routine of prepping food and Sea Lion training, and discover how much work it takes to maintain the habitat. Attendees must be at least 8 years old and group sizes are limited. With your Behind the Scenes ticket, you also get zoo admission for before or after the tour, so you can make a day of it! For more information, visit www.turtlebackzoo.com, call 973-371-5800 or email mhunt@parks.essexcountynj.org.
Cora Hartshorn Arboretum and Bird Sanctuary, 324 Forest Drive S., Short Hills, NJ
Pitch a tent in the woods, roast s'mores and more at the Spring Family Camp-Out at the Cora Hartshorn Arboretum and Bird Sanctuary in Short Hills. The fun begins at 4:30 on Saturday and ends at 8 am on Sunday – a great opportunity for first time campers and a fun experience for the whole family. Dinner and breakfast provided, as well activities like night hikes, firelight stories and other surprises. Please bring your own gear! For more information, visit www.hartshornarboretum.org for more information about registering online.
There's always so much to do in our communities – that's why we love living and working here! If you're thinking of buying or selling a home in one of the Midtown Direct Train Line communities, the Sue Adler Team is here to help! Our clients are our #1 priority and we will go the extra mile for you! Contact us at 973.936.9129 or email us at info@sueadler.com