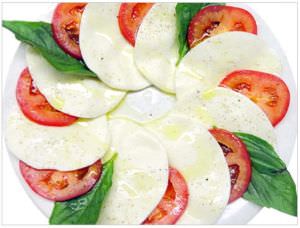 Downtown Millburn Welcomes The Salad House
If you're like me, nothing satisfies my hunger better than a big, hearty salad with all the fixings'.   And depending on the day's cravings, I like to mix and match toppings to suit my mood du jour.  So when I learned about The Salad House by Cioffi's (www.createyoursalad.com), opening its doors in December right in the heart of downtown Millburn at 343 Millburn Avenue, I was thrilled.
Their story is a touching one.  In 1958, Antonio Cioffi arrived in America with his new bride and only $20.  Through lots of hard work, dedication and a passion for good Italian food, over four decades later, the family has been serving NJ in Newark, Union, Springfield and now Millburn.  Today sons Gennaro (Jerry) and Giuseppe (Joey) carry on the family legacy.  Their restaurants feature healthy and delicious Mediterranean cuisine from tapas, paninis, homemade soups and my favorite, "Make Your Own Salad."
"I love making stomachs happy in a healthy way," Joey Cioffi told me on my recent visit.  Stop by The Salad House and tell him Sue Adler sent you.  Your stomach will thank you!
And after you've satisfied your tummies, enjoy the other shops and fun boutiques in downtown Millburn – there's a lot to do and see….