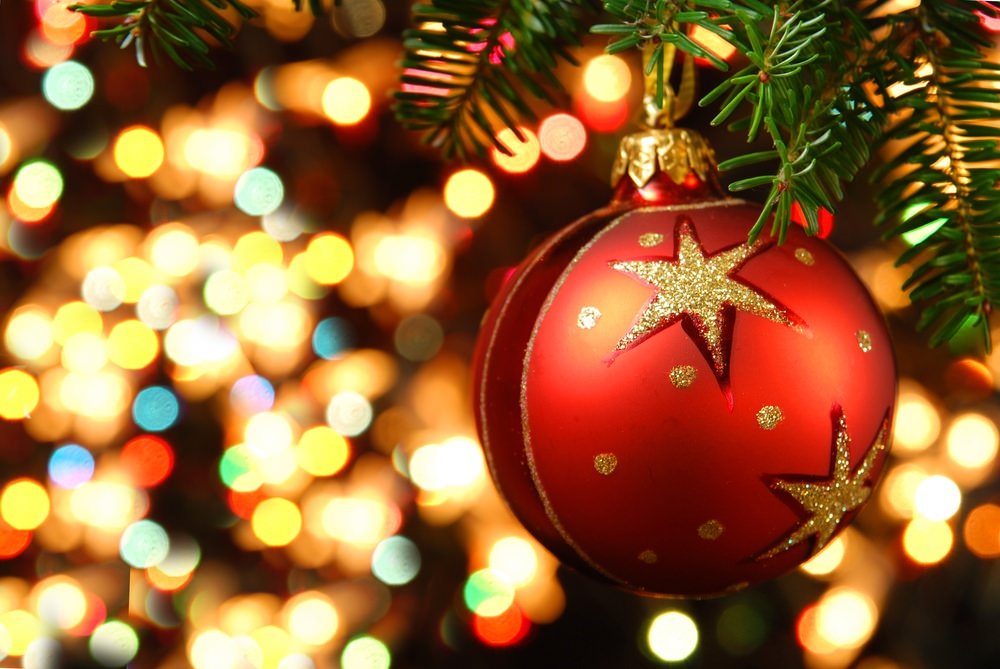 Get your December calendars ready! Here are holiday events in the area that the whole family can enjoy. From tree lightings to music to baking gingerbread cookies, there's something for everyone!
Chatham
Shop for the Holidays with Friends of the Library: Friends of The Library will hold a special holiday book sale on Saturday, December 6 from 11 am to 2 pm. This is a great way to pick up some extra gifts for the readers and cooks in your life. Remember to treat yourself as well. Library of the Chathams, 214 Main Street, Chatham.
Tree Lighting and Santa: Don't miss our annual tree lighting ceremony on Saturday, December 6 at 6:30 pm. Kids can participate in a craft program and enjoy donuts and cocoa while we wait for a very special visitor (yes, Santa Claus) to arrive! Come out of the cold and enjoy the fun! Library of The Chathams, 214 Main Street, Chatham.
Livingston
Caldwell University Choir and Christmas Celebration Featuring Vivaldi's Gloria and Carol Sing Along: Caldwell University Chorale at Holy Innocents Church in West Orange will perform a special holiday concert on Saturday, December 6, at 7 p.m. Holiday reception to follow. Suggested donation $15. Seating is limited, call or email to reserve a seat now. Holy Innocents Church, 681 Prospect Avenue, West Orange.
Madison
Something Merry This Way Comes: In just a few years, Something Merry This Way Comes has become one of our most popular one-night events. This annual holiday gift to our patrons features a veritable cornucopia of delightful, funny, and inspiring holiday tales, songs, and poems read by members of The Shakespeare Theatre's renowned company of actors and guest artists. Something Merry is appropriate for all ages, and provides a refreshing antidote to the commercial glitz and blitz that invades our lives each year at holiday time. The F.M. Kirby Shakespeare Theatre, 36 Madison Ave., Madison. December 15, 7:30 p.m. $40.
Maplewood/South Orange
Artisan Holiday Sale at the Library: Talented local artisans will be represented at a holiday boutique to raise funds for The Friends of the South Orange Public Library, a local non-profit organization. Represented are jewelry designers, local honey products, handmade artisanal soaps and skin care products. Additionally, they will have pottery and beautiful knitted items for sale, as well as fine art paintings by the late New York artist, Harold Radgiff. South Orange Public Library, 65 Scotland Rd., 2nd floor. December 7, 1 – 5 p.m.
Millburn/Short Hills
Frozen Ice Palace at the Mall at Short Hills: This much-loved, interactive holiday display features the art of Anna, Elsa and their friends Olaf, Kristoff and Sven, plus a 30 foot Ice Palace with falling snow, a light show and other activities for the whole family. Interactive globes will showcase scenes such as Anna & Elsa ice skating with Olaf, plus Anna, Kristoff & Sven on their quest to find Elsa on the North Mountain. Adults and children alike will enjoy leaving their hand print in ice at The Icy Hand Print experience, seeing how they compare in size to Sven and Olaf and having their photo taken with a plush Olaf at the Ice Throne. End your magical journey at the Ice Palace with a visit to Santa and a special Disney Frozen Look-and-Find book! Photo packages range from $22 – $49 and each include a $10 or $20 promotional certificate from Shutterfly.
Snowflake Parade: Santa Claus is comin' to town. Clowns, too! Floats and marching bands also will participate in the annual Snowflake Parade in downtown Millburn on Saturday, December 7. The parade steps off at 1:30 p.m.; rain date is December 14. Millburn Avenue between Holmes and Spring Streets.
Summit
Santa's Arrival and Annual Tree Lighting: Santa arrives in Summit!  Then, with help from Mayor Dickson, he will work his magic and light Summit's Tree!  6-8pm, Maple Street, in front of the Summit YMCA. Festivities will include holiday music, activities for the whole family, a chance for children to meet Santa and parents to use their smartphones to take pictures. BRIDGES will be collecting hats and gloves. Don't forget your donations! December 12, 6 – 8 p.m. 67 Maple Street, Summit.
Westfield
NJFO Presents Home for the Holidays: There's no place like home for the holidays with a family festival of traditional and contemporary songs, music, sing-a-longs, and more. This seasonal stroll of timeless classics and sentimental wintertime favorites is guaranteed to make the season merry. The Presbyterian Church, 140 Mountain Avenue. December 6, 7-9 p.m. Buy tickets on line at www.NJfestivalorchestra.org or call (908) 232-9400. Tickets $26 – $75.
Gingerbread Sunday: The spicy scent of gingerbread has long been a part of the holiday season.  The many forms of gingerbread – houses, figures, and cookies – hold a special appeal for children.  During the program, children will make a decorative, nonedible gingerbread house and one additional craft to take home and will hear stories about this sweet treat.  Light refreshments will be served. Admission is $4.00 per child; accompanying adults are free.  Space is limited, and advance reservations for specific time slots must be made. Requests will be accepted no later than noon on December 4. Miller-Corey House Museum, 614 Mountain Ave., Westfield. December 7, 1:30 – 4 p.m.
NYC Night Lights Tour:  Join the Westfield Recreation Department for a Narrated Tour of New York City's Holiday Sights and Attractions on Tuesday, December 9. Bus departs from the Westfield Memorial Pool Complex parking lot at 3:15 pm and will return approximately 10:00 p.m.  The trip includes bus transportation, a narracted tour, boxed sandwich meal for the bus ride in, and homemade dessert & beverage at a local NYC diner before returning home. Click here for registration form.