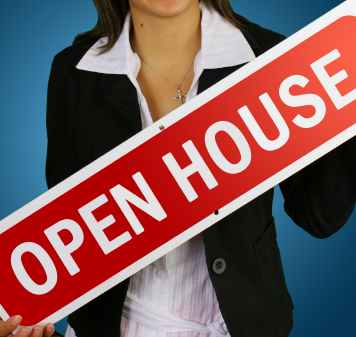 I just came across an article in the Wall Street Journal on Why Open Houses Still Work.  After reading the article and the comments that followed, I needed to add my two cents on this subject.
My experience has been that Sunday Open Houses along the New Jersey midtown direct trainlines DO work with a big BUT. 
When a new listing comes on the market… let's say on a Tuesday. Then we have the Realtor Open House on Thursday, the blast email goes out to all of the realtors and then the data base of potential interested buyers on Friday, and of course its advertised on all of the sites that a consumer would think to search ( our local www.gsmls.com , www.realtor.com , www.trulia.com , www.zillow.com , www.nytimesonline.com and www.craigslist.com , plus www.sueadler.com of course 🙂 .  
Its the FIRST weekend of this HOT new listing and buyers ( yes, neighbors too, but who cares?)  are excited to see it whether or not their realtor is available to take them.  For this reason, the  listing agent should send out a blast email to the other realtors asking them to forward this open house invitation to their buyers and tell them to just mention their name at the door.  Busy realtors who dont have teams may not be available to show their buyers this great new listing on Sunday. Its the listing agents' job to make it EASY for  buyers to see that new listing when it first comes out,  becuase that is how the sense of urgency is created, which gets the best price possible for the seller, yes, even in this market! 
This just happened on www.sueadler.com/15chetwynd , www.sueadler.com/29Maplewood  , www.sueadler.com/454walton , www.sueadler.com/35kensington , www.sueadler.com/69Harding , www.sueadler.com/1burroughs , www.sueadler.com/7fairview  in the past few months. All of these homes had multiple offers after the first weekend's open house.
Now here's where the "BUT" comes in…. this ONLY works if a house shows well and is priced properly. Otherwise, forget all of the above. All of the open houses and marketing in the world will not sell an overpriced listing.
What about subsequent open houses?
I've found that they arent as effective as the first weekend's open house.  To be brutally honest, they are normally SO slow that the agents I have sitting them really feel that they are wasting their time.  However, if a house has been on the market for a few weeks, and there is a price reduction significant enough to attract attention, then the Open House at the new price can have the same effect as the initial open house.
Buyers, Sellers, Realtors, your thoughts?
Sue Adler, Keller Williams Realty (973)464-9129   vip at sueadler.com