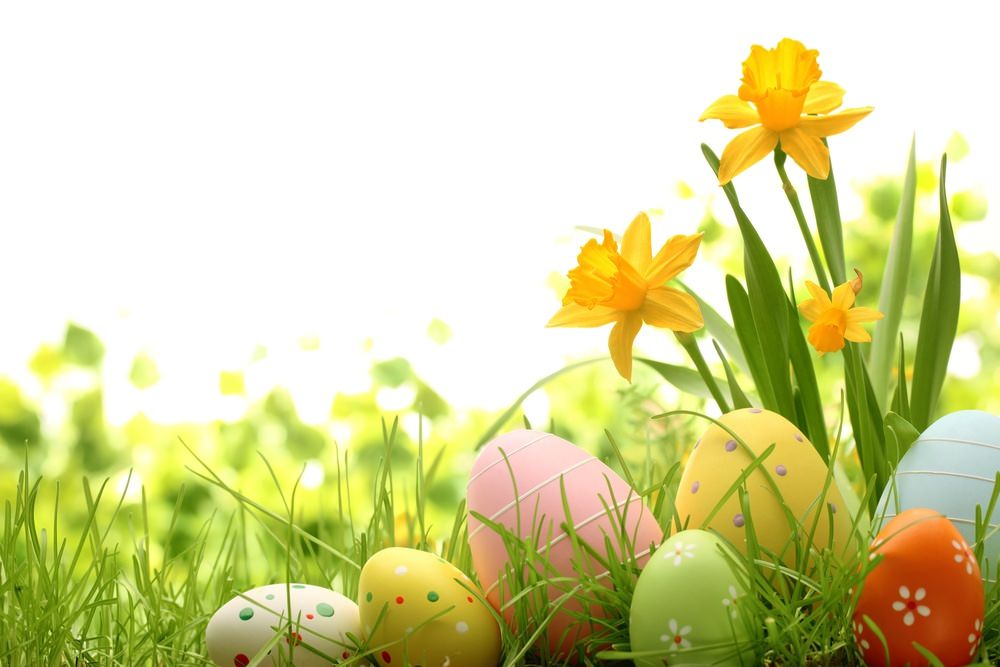 Mark your calendar now — the Easter Bunny is hopping into town at these local egg hunts!
Annual Egg Hunt in Millburn: Join the fun at the Egg Hunt at Taylor Park. This event is specially for children in preschool through second grade. The egg hunt will begin at 10 a.m. sharp and will last about an hour. Dress appropriately — the hunt will be held rain or shine, or snow.
2T015 PAL Easter Egg Hunt in Summit: The 2015 PAL Easter Egg Hunt has been moved to its set rain date of 10 a.m. Saturday, March 28, on the Village Green. The Easter Bunny will be sitting in a separate section near the main stage for photo opportunities. Please be patient and wait your turn in line. Eggs hidden within the Toddler Egg Hunt for children ages two and under will not contain any toys or candy. All other Egg Hunts will contain eggs stuffed with toys and candy. The PAL Easter Egg Hunt is one of the biggest events of the year, so please plan accordingly.
Easter Egg Hunt in Chatham: It's that time of year again, so hop on over, or even run — The Easter Bunny's on his way to Kate Gould Park on Saturday, April 4, at 11 a.m., with treats for girls and boys with jelly beans and Easter eggs. Don't miss out on all the fun! Among the candy eggs hidden in the park try to discover a prize egg and win an Easter basket filled with goodies! Sponsored by the Chatham Merchants' Association and the Chatham Parks and Recreation Department.
Easter Fun Fest in Madison:
The Easter Bunny is set to bring plenty of candy and toy-filled Easter eggs to the downtown business district during its annual "Easter Fun Fest" from 11 a.m. to 12:30 p.m. this Saturday, March 28, in downtown Madison. Children and their parents are invited to bring their Easter baskets and visit participating downtown businesses to collect candy and toy-filled eggs. The event is free of charge. Youngsters can visit with the roaming Easter Bunny, and enter a chance to win a new bicycle, donated by Peter Daniele of Rose City Collision at 291 Main St. in Madison and provided by the Bicycle Store at 182 Ridgedale Ave. in Florham Park. The fun downtown will feature a "Count the Jelly Beans" contest, too, with additional prizes to be won.
Easter Egg Hunt With Meaning In Livingston: Bring your children to this special Easter Egg hunt that will help them learn the real meaning of Easter. Designed for pre-school and elementary age children, this Easter Egg hunt will feature a set of eggs filled with different items to teach and remind the children about the real Easter Story of Jesus. Pre-registration is appreciated.  For more information, or to register, please contact the church. April 3, 10 a.m. – noon. 304 S. Livingston Ave, Livingston.
Easter Egg Hunt in Livingston: The Livingston Lions is sponsoring an Easter Egg Hunt for all ages on Saturday, March 28 at 11 a.m. at the Livingston Oval. (Rain date: April 4).
Lions Club Easter Egg Hunt in Westfield: The Lions Club of Westfield will host a free Easter egg hunt in Mindowaskin Park. Club members recommend arriving early. Saturday, April 4 1-2 p.m. Mindowaskin Park, Westfield.