The Real Estate Staging Association (RESA) just came out with the results of their 2010 study showing that staged homes sell faster and for more money. Home buyers search online for their home and need to make that emotional connection before they even want to see it. Buyers may rule out amazing homes online because they see the dated furniture, shag carpet, or heavy curtains and that turns them off. This is why I've been an advocate of having my listings staged for years, and in this shifting market, its more important than ever to create that connection with the online buyer. As you can see below, staging shortens the market time by 89%!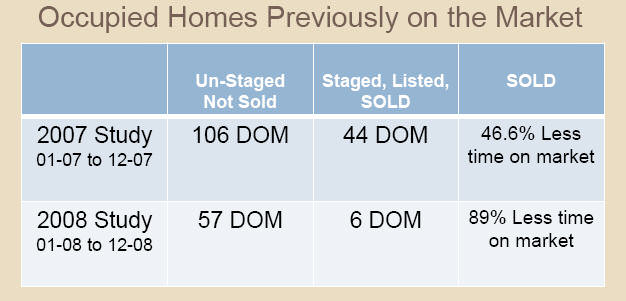 Did you ever see photos of a vacant house online – it feels cold, empty, and just plain vacant. It even smells vacant. Its very hard to develop a connection with a vacant home.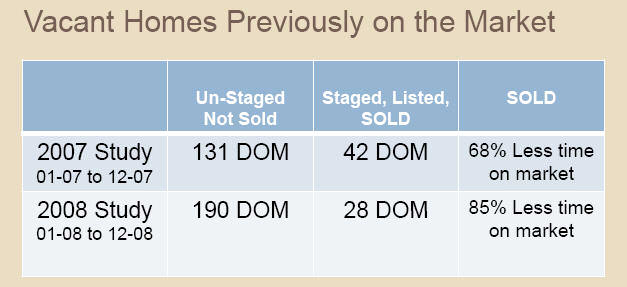 Stagers stress that the cost of staging is way less than the Seller's first 5% price reduction.
With 63% of buyers reporting that they will pay more for a house in move in condition and 90% using the internet to select which homes they want to view, staging is not a luxury, its a necessity in this market.
Here are some more before and after pictures at: www.homestagerz.com