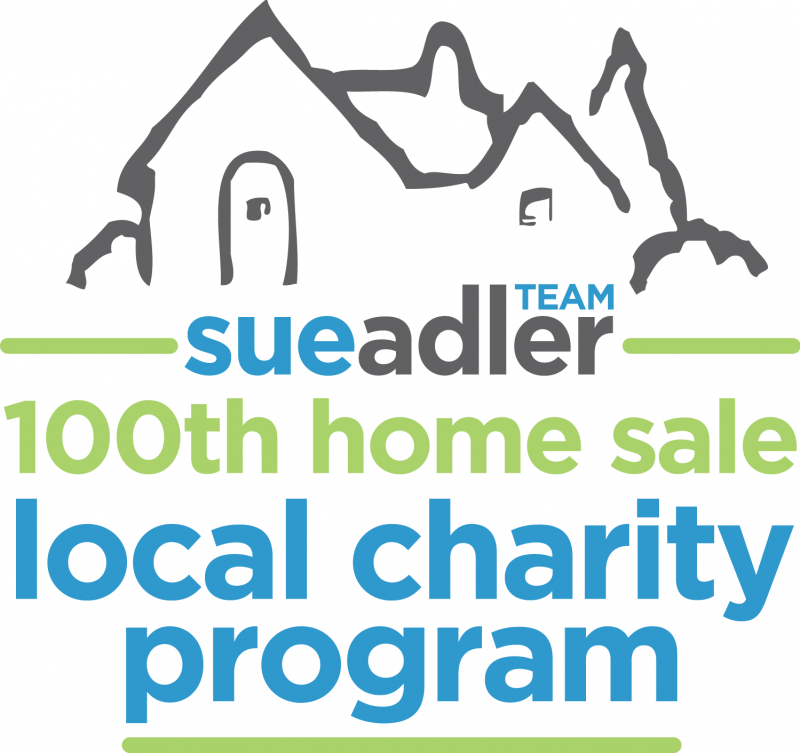 The Sue Adler Team wants to thank everyone who has participated in the 100th Home Sale Charity Program – we are overwhelmed with the number of votes that we've seen since first round voting began back in mid-March, and we are here to let you know that we are almost to our 100th closing for the year, and with that, the announcement of this year's winner of $10,000!
We have currently closed nearly 70 homes, and have many in closing process. We will be reaching our goal of 100 by mid-July, at which time we will close the voting and announce our winner. Our 6 finalists (in alphabetical order) are:
Imagine: A Center for Coping with Loss
Voting continues right up until the closing of our 100th home, so we encourage you to vote once a day, every day for just a little bit longer. If you click on the names of the non-profit organizations listed above, you can read more about each one. The Sue Adler Team is proud to support these phenomenal organizations and we are humbled by the work that they do, and the time and energy that they invest in making this world a better place. They are truly inspiring and remind us everyday to reach out to our neighbors and that every act of kindness makes a difference in someone's life.
Stay tuned…our winner will be announced very soon!
*UPDATE: As of July 7th, we have closed 79 homes!!