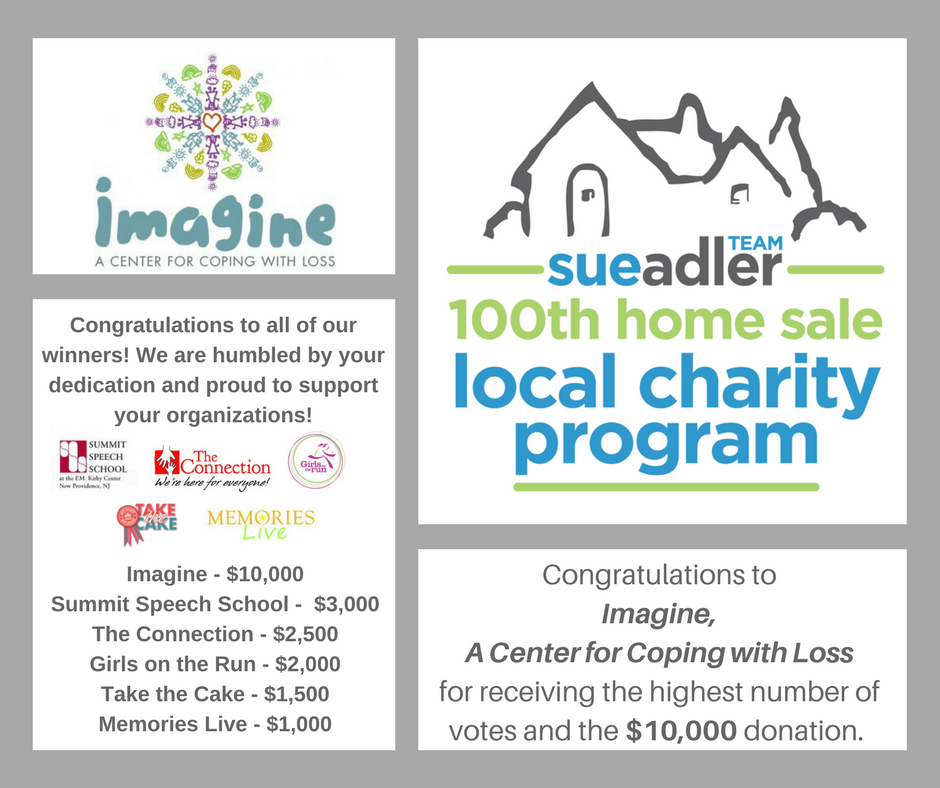 The Sue Adler Team wishes to thank everyone who participated in the 100th Home Sale Charity Program! We received just shy for 32,000 votes for our top 6 charities, we are humbled by how the community has taken this program and ran with it. Today we closed on our 100th Home for 2017, and with that, we closed the voting for our 6 fabulous finalists! We are  overwhelmed with the number of votes that we've seen since first round voting began back in mid-March, and with the creative marketing and promoting that our finalists have put out there day after day in an effort to keep our wonderful voters engaged. Throughout the process, we have been so proud to support these phenomenal organizations and we are humbled by the work that they do, and the time and energy that they invest in a making our communities, and our world, a better place. They are truly inspiring and remind us each and every day to reach out to our neighbors and that every act of kindness makes a difference in someone's life.
And now, the announcement of this year's winners!
Please click on the links to learn more about each of these extraordinary non-profit organizations. If you'd like to learn how you can be our 100th Home Sale next year, please give us a call at 973.936.9129! We're thrilled to have helped 100 families reach their real estate goals in 2017, and we would love to help you reach your goals too – we are yours to count on!