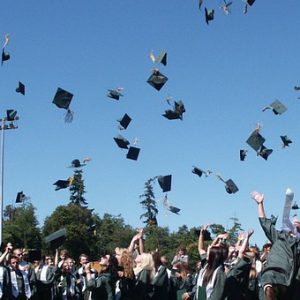 Year in, year out, the Midtown Direct Towns local public high schools have ranked among the best in New Jersey. The good news is that they still do according to New Jersey Monthly, which just released its annual rankings of the best public high schools in the state.
In total, New Jersey Monthly ranked 305 public high school based on criteria such as school environment (student/teacher ratio, AP offerings), student performance (standardized test scores, AP and IB test scores) and student outcome (graduation rate and college enrollment percentage).
Check out the full methodology here: NJ Monthly 2018 Methodology
The local schools that ranked highly include:
#4 Chatham
#7 West Morris (Mendham)
#8 Livingston
#10 Ridge (Basking Ridge)
#12 Mountain Lakes
#14 – West Morris Central (Chester)
#19 Bernards
#23 Glen Ridge
#24 Verona
#26 Madison
#29 Summit
#30 Governor Livingston (Berkeley Heights)
#31 Cranford
#32 Randolph
#37 Westfield
#46 Watchung Hills Regional (Warren)
#76 Scotch-Plains Fanwood
#88 Columbia (Maplewood/South Orange)
Additionally, a big congratulations to McNair Academic in Jersey City who ranked #1 in this years rankings, which is lead by a local Chatham Resident, truly an amazing school and program.
Top-performing public schools are certainly a high priority for families when considering where to buy their next home. With the region's top notch schools and convenient commuting options combined with its gorgeous homes and many recreational activities, it is no wonder why the Midtown Direct towns are so desirable.
Ready to make the move to the burbs? Give us a call at 973-936-9129 to set up your private town tour and buyer consultation!