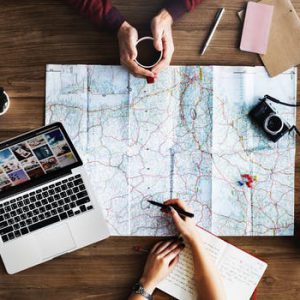 Suburban life isn't too much different than city life, but there are tradeoffs. Instead of having 40 restaurants in an eight-block radius to choose from for dinner, you have grassy parks and tree-covered walking trails. Instead of a doorman, you have laundry and packages left at your doorstep. Instead of D'Agostino, you have Kings. And lastly, instead of the Upper West Side, Chelsea, SOHO, Tribeca, Park Slope etc, you have South Orange, Maplewood, Millburn, Short Hills, Summit, Chatham, Madison, New Providence, Berkley Heights Westfield or Livingston.
Search Mid-Town Direct Homes For Sale
Like each NYC neighborhood, each town has its own quality and appeal. The key is to find the community that is right for you and your family. It is our hope that this guide will help you navigate the suburban jungle that now awaits you.
South Orange With the shortest commute of the Midtown Direct line towns, about 30-40 minutes, South Orange features a vibrant and diverse community, many parks, period homes dating back to the 1800s and an eclectic mix of restaurant and shops. Art lovers will enjoy the music, dance and theater performances at the newly built SOPAC (South Orange Performance Arts Center). Meanwhile, for you foodies, in addition to the wonderful mix of restaurants found in the township, you will also enjoy the authentic Portuguese and Spanish cuisine found in Newark's Ironbound district, which is just a quick hop away. The historical houses are a must to see even if you decide to live in a neighboring town. For families, there's an abundance of indoor and outdoor recreation. Within a few minutes drive, you can be paddling on a swan boat, trapezing through the trees, golfing through the jungle or riding a train through the Turtle Back zoo. There's also ice skating and plenty of parks and playgrounds.
Check out South Orange Homes For Sale
MaplewoodResidents have named their village "Brooklyn West" and accordingly, it's not that different than Park Slope or Brooklyn Heights. Families accustomed to the hip and cultured lifestyle of Brooklyn will sure to be happy in Maplewood, where town life centers around Maplewood Avenue and its array of Mom and Pop stores, quaint cafés, original restaurants, bars and pubs and of course, the Able Baker – a town favorite. Parks and playgrounds adjoin the downtown shopping area, creating a family-friendly environment. The town's artistic bend shines through every summer when it hosts Maplewoodstock, a weekend filled with live music and art vendors.
Check out Maplewood Homes For Sale
Millburn/Short Hills When you think of Short Hills, what immediately comes to mind is the posh Mall of Short Hills, which for some is akin to walking down Fifth or Madison Avenues, but inside. Short Hills is one of the most sought-after towns for a seemingly infinite number of reasons. The town was founded and laid out by Stewart Hartshorn, who aimed to create "a harmonious community for people who appreciate nature" and a place "where natural beauty would not be destroyed…and people of congenial tastes could dwell together."  The area boasts gorgeous architecture including Colonial, Tudor, and Victorian style homes, excellent schools, and easy access to Manhattan. Guormands will delight in the plethora of excellent dining options in the area, and, whether you are looking for designer labels, household goods, or farm-fresh produce, you'll have plenty of shopping options. Outdoor enthusiasts will go wild for the recreational activities at Millburn's South Mountain Reservation where you can spend the day hiking, fishing or simply enjoying a family picnic.Also tucked not too far away from the Reservation, Millburn/Short Hill's is home to the Paper Mill Playhouse, a Tony award-winning regional theater, that draws stars from Manhattan because of its proximity.
Check out Millburn and Short Hills Homes For Sale
SummitIf Maplewood is like Brooklyn, then Summit is like the Upper West Side. Taking one of several express trains, you can arrive from the city in about 40-45 minutes. The Summit Train Station is conveniently located near Springfield Avenue, where you will find the center of this charming and very walkable town. Featuring many unique boutiques and a vibrant and burgeoning restaurant scene offering a variety of cuisines, it is easy to spend hours shopping before sitting down for an early dinner. Just a few blocks from the town center, you will find exquisite estates and charming tree-lined neighborhoods all surrounded by award-winning schools. Located in town is the largest arboretum in Union County, the Reeves-Reed Arboretums, where in addition to an environmental curriculum, there are family events and activities held throughout the year. Summit also boasts one of the top farmers market in the area. For the athletic minded, Summit is home to the Canoe Brook Country Club, a private 36-hole course that straddles Short Hills and which has played host to numerous USGA events. The Beacon Hill Club with its 27-room Tudor clubhouse offers its members tennis, paddle tennis, ice-skating, hockey and swimming.
Check out Summit Homes For Sale
Chatham For a mere five extra commuting minutes from its neighbor, Summit, Chatham offers a small town feel with a quaint and historical town center. When exiting the train station, you will immediately notice the number of young families strolling this charming town dotted with gorgeous center-hall colonial-style houses that are adorned with American flags and front porch rockers. Around town, you will find numerous historical markers that attest to the borough's provenance. The town's favorite restaurant, Scalini Fedili, also located in Tribeca, is housed in a building that dates from 1740 and sports a ceiling that unabashedly copies the ceiling at Bouley in Manhattan, which is modeled on the vaulted ceilings of Europe. The Twin Elephant Brewery, which opened just last year, is definitely buzz worthy.  This craft brewery's brick walls lines with fantastical murals lend to Chatham's old world charm. With plenty of well-maintained parks, restaurants, and shopping, plus a hassle-free commute and a family-friendly atmosphere, Chatham couldn't be a more perfect location for New Jersey homebuyers.
Check out Chatham Homes For Sale
MadisonYou may recognize the streets of Madison from episodes of The Sopranos or the movie, "The Family Stone". If you thought that Hollywood may have embellished the town, fear not, it's just as charming and quaint in person as it is on the small and screen. Madison is perfect for families, artists and young professionals, and the town was recently ranked 24 out of 100 of the best small towns in the US to live in by the website Livablity.com. Home of Drew University, The Shakespeare Theater of NJ (the largest Shakespeare theater in New Jersey) and Fairleigh Dickinson, the town brings culture, diversity and charm. There are a littany of activities offered year round including art festivals, farmers markets, concerts, poetry readings and much more. During the summer months, gorgeous rose bushes bloom throughout the town earning Madison the nickname "The Rose City". It all adds up to a perfect town!
Check out Madison Homes For Sale
New ProvidenceSituated on the western slope of the Watchung Mountains and an approximate one hour train ride to Penn Station, New Providence offers a small town setting and more affordable housing options than its neighbors Summit and Short Hills. The town was originally called Turkey Town because of the glut of wild turkeys. Nowadays, you're more likely to see a turkey on your table than trotting around the town's serene setting. New Providence is known for its hilly tree-lined streets, beautiful parks, social community and great schools. The town is ideal for families and outdoorsy folks, offering easy access to excellent hiking trails, bike paths, fishing streams, observation blinds and other outdoor activities. Including the 2,000 plus acre of the nearby historical Watchung Reservation.
Check out New Providence Homes For Sale
Berkley HeightsLocated far enough from the hustle and bustle of the city to make you feel like you have stepped off the beaten path and can relax, Berkley Heights may be the perfect fit for you and your family. The town is frequently acknowledged in national magazines as one of the top small towns to live in the country for a good reason – this charming area offers a quiet residential appeal with quality schools, pristine homes and all of the modern conveniences and excitement that one could ask for. Berkley Heights prides itself on being a tight-knit community. You will find the stands flowing with navy and scarlet at the Friday night football games in the Fall, at the hockey arena in the Winter and around the baseball diamond in the Spring. The township residents are proud of their town and you will be too if you decide that Berkley Heights is the place for you.
Check out Berkeley Heights Homes For Sale
Westfield If you are still craving an urban vibe, than Westfield may be the right fit for you and your family. Founded in 1720, this town of 30,000 offers its residents a suburban setting coupled with the feel of city life. Westfield features a lively town center, a vibrant restaurant scene, shopping and good commuting options. The town pulls its residents together as evidenced by fairs, parades and other cultural events, including the Annual Sweet Sounds Downtown Jazz Festival, which takes place every Tuesday evening during July and August. And every Fall, you will not want to miss Westfield's street fairs jampacked with music, food trucks and shopping. Whether you prefer to live in one of the newly constructed apartment buildings that border downtown, a recently renovated colonial or one of the magnificent and spacious historical houses that dot the neighborhoods, Westfield has a home for everyone.
Check out Westfield Homes For Sale
Livingston Chocked full of shopping, newer homes, highly rated schools and a slew of top notch restaurants, Livingston offers you great value for your buck. It's no wonder why Livingston was named by NJ Monthly in 2017 as one of the top 20 places to live in New Jersey.  This community of 30,000 may not have a midtown direct train, but it does have many commuting options.  In just over an hour you can arrive in New York City by bus, train or automobile. At Livingston's town center, you can grab a freshly squeezed juice, pop into lunch at the Manhattan favorite Shake Shack, shop and make it to your medical appointment in one afternoon and without having to wander outside of a 2 mile radius.  If art is more your speed, than you will have to go no farther than the Riker Hill Art Park.  The 42-acre complex, which was once housed an army missile tracking base, is now home to 38 artist studios. The resident artists at Riker Hill span various creative disciplines, including sculpting, ceramics, pottery, glass blowing, photography and much more.
Check out Livingston Homes For Sale
The good news is you do not need to navigate the suburban jungle on your own! Give us a call, and let us do the legwork for you, 973-936-9129. Put New Jersey's #1 Real Estate Team to work for you!